Booking Information
Contact Davey Music Weddings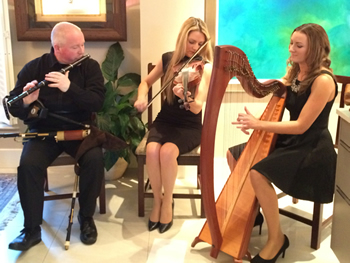 We pride ourselves on being able to provide you with a very competitive quote for your wedding music package and we offer a number of discount options, for example when the same musicians are booked for ceremony and drinks reception or when the total amount due is paid in full in advance. We like to build an individual and personal quotation which depends on the overall wedding music package as well as the location of the ceremony and reception.

Don't worry if you have no ideas about your music yet, we will be more than happy to guide you through the options!

The quickest and easiest way to contact us is through our enquiry form or by emailing Patrick directly at info@daveymusicweddings.com - we respond to all emails very quickly, always within 24 hours and often more quickly. You are of course welcome to phone or text if you prefer, on 07887 610544 - we will return calls and answer texts as quickly as possible.


Enquiry Form